What do you do at InReach?  I'm a customer Support Advisor so I help customers on phone calls, chats, and emails, and I also create the weekly handle time reports.
How long have you worked at InReach?  I started on 05/16/2016, so almost a year.
What do you enjoy most about your job?  I enjoy helping customers!  I also enjoy getting to calm down angry or difficult customers because it can sometimes be a challenge!  Luckily, we don't get many angry or difficult customers.
What is your favorite childhood memory?  At Grad bash (a party for high school graduates at Orlando Universal Resort). While everyone was watching the Trey Songz concert, I went to the Wizarding World of Harry Potter and got to do the Ollivander Wand show three times.  No lines!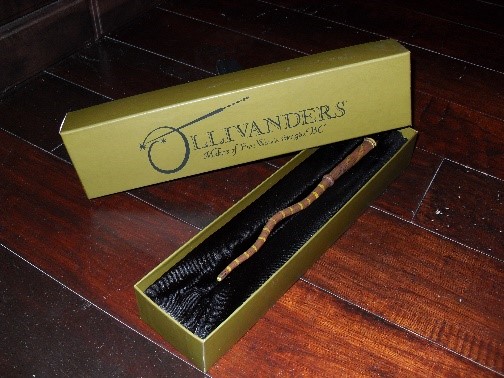 What are your hobbies?  My hobbies are everything Rocky Horror Picture Show, videogames, makeup and painting. I love makeup and usually have three bags that I carry when I go out of town.  I had to buy a wine rack for more space for makeup in my bathroom.
What is your favorite movie of all time?  High School Musical 2 because it's a metaphor for the struggles of classism and the socialist revolution but with catchy songs and Zac Efron.
What do you want our clients to know about you?  My first job was at a McDonald's inside a Walmart in Florida. Nothing a customer says or does really shocks or scares me anymore.