We're here when you need us.
We all need a variety of resources to help us succeed in our jobs. This is especially true for those of us who create and deliver professional continuing education and training. That is why we created this resource center, and will continue to add content and links that we feel might provide useful information, food for thought, practical advice, or a different point of view.
The Florida Bar Increases Non-Dues Revenue with InReach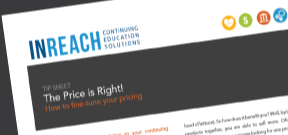 TIP SHEET: How to Price Your Continuing Education
If you struggle with pricing your CE, then this tip sheet is for you. Read it now to discover some tactics you can implement today!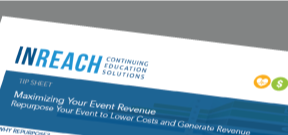 TIP SHEET: Maximizing Your Event Revenue
Events are a great way to deliver continuing education (CE) to members. The question is, are you getting the greatest ROI for your CE content?  If you offer CE at your event, chances are you're only getting a slice of the revenue pie. Check out these tips and get your whole share of the revenue pie.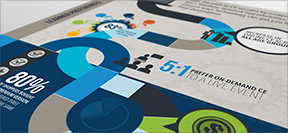 Journey through ways to turn your CE program into a revenue generation machine.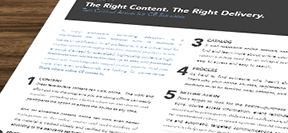 TIP SHEET: Ten Critical Areas for Success
Download the tipsheet and learn the things to look for to deliver great online CE to your members.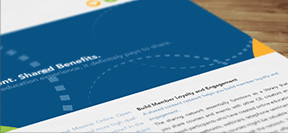 WHITE PAPER: Shared Content. Shared Benefit.
Learn how a shared network can build member loyalty and increase revenue.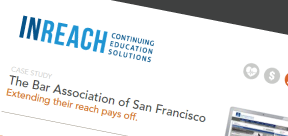 CASE STUDY: Bar Association of San Francisco
Learn how the Bar Association of San Francisco grew its revenue from CLE by using the InReach Sharing Network™.