Easily manage live, virtual and hybrid events.
Flexible building options for an experience specific to you.
A clutter-free, organized, and easy to navigate interface for attendees.
Better Event Organization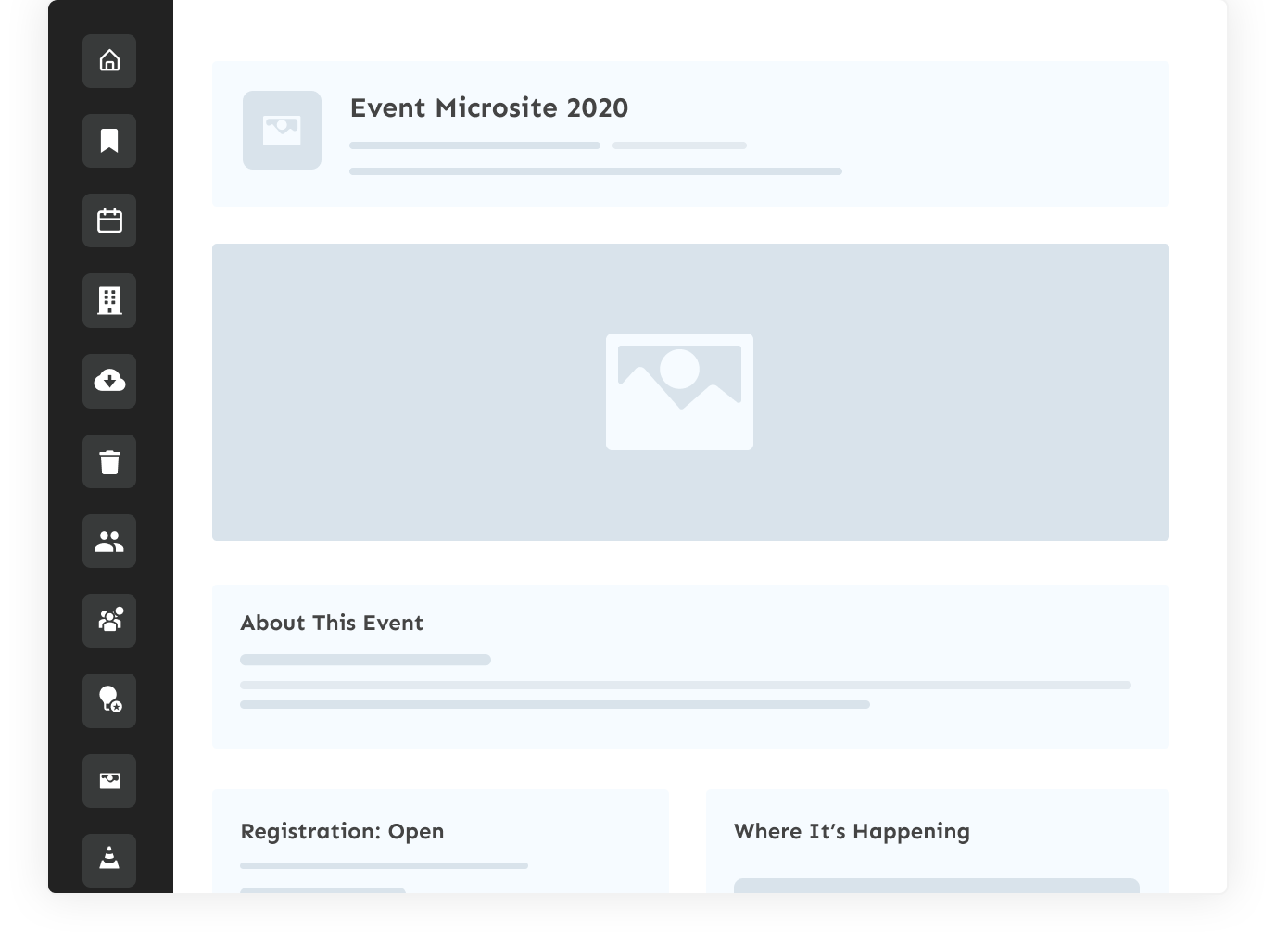 Engaging Event
Microsites
A modern and intuitive conference microsite makes a great landing place for attendees. It's the red carpet for your event, branded with your colors, logos and even video!
Flexible Registration Options
Our registration engine can handle every type of registrant with custom tailored prompts, payment methods, payment gateways, pricing, messaging and registration offerings.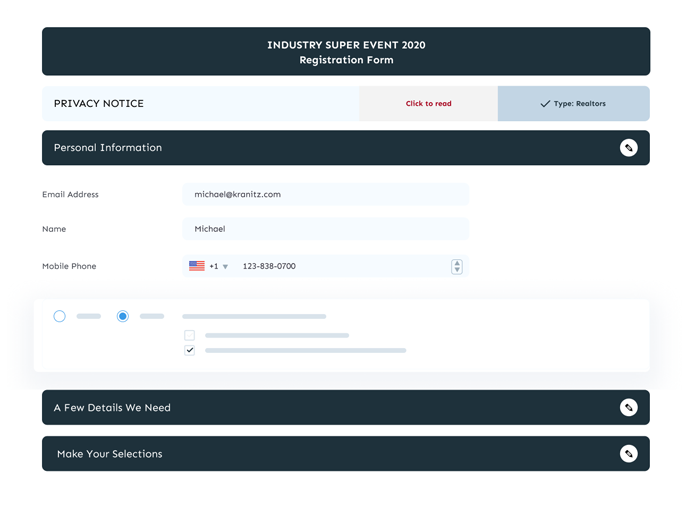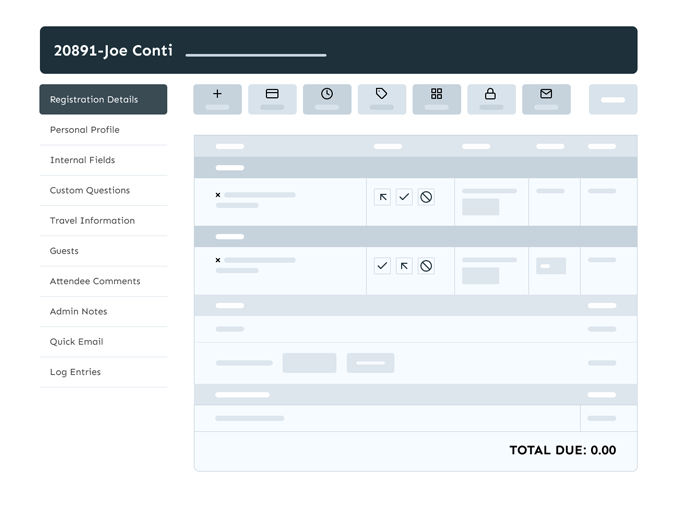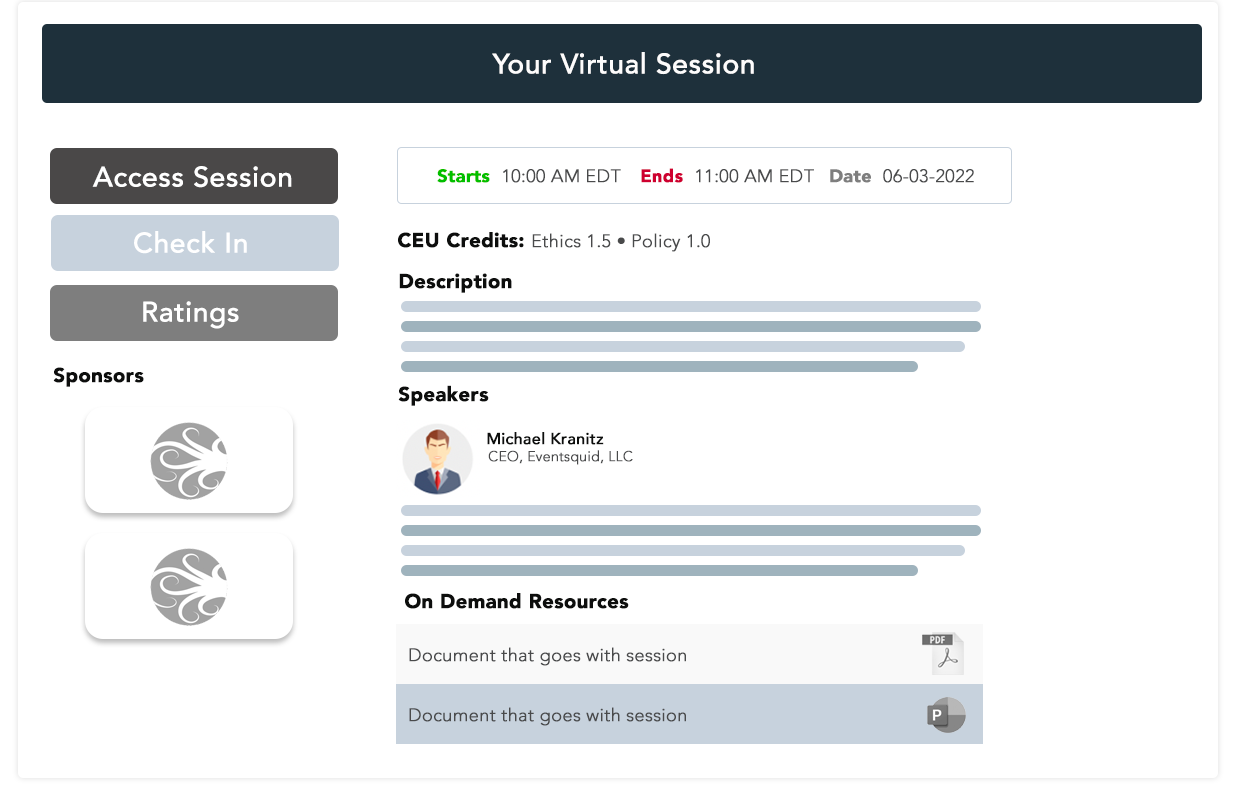 Cutting Out User Confusion
Clutter-Free Event
Organizer
The event organizer loads session information, speakers, CE data, materials, check-in/out, session ratings, speaker ratings, virtual booths and live streaming access links into ONE screen. No more emails with streaming links – its all in one place!
Whether virtual, live or hybrid, our new conference solution is CE Certification equipped, making it easy for your members to enjoy your conference while earning well-deserved CE.
Hosts can selectively require check-in and check-out for individual sessions, thereby ensuring accurate attendance and awards. Works for any type of attendance and credit award event.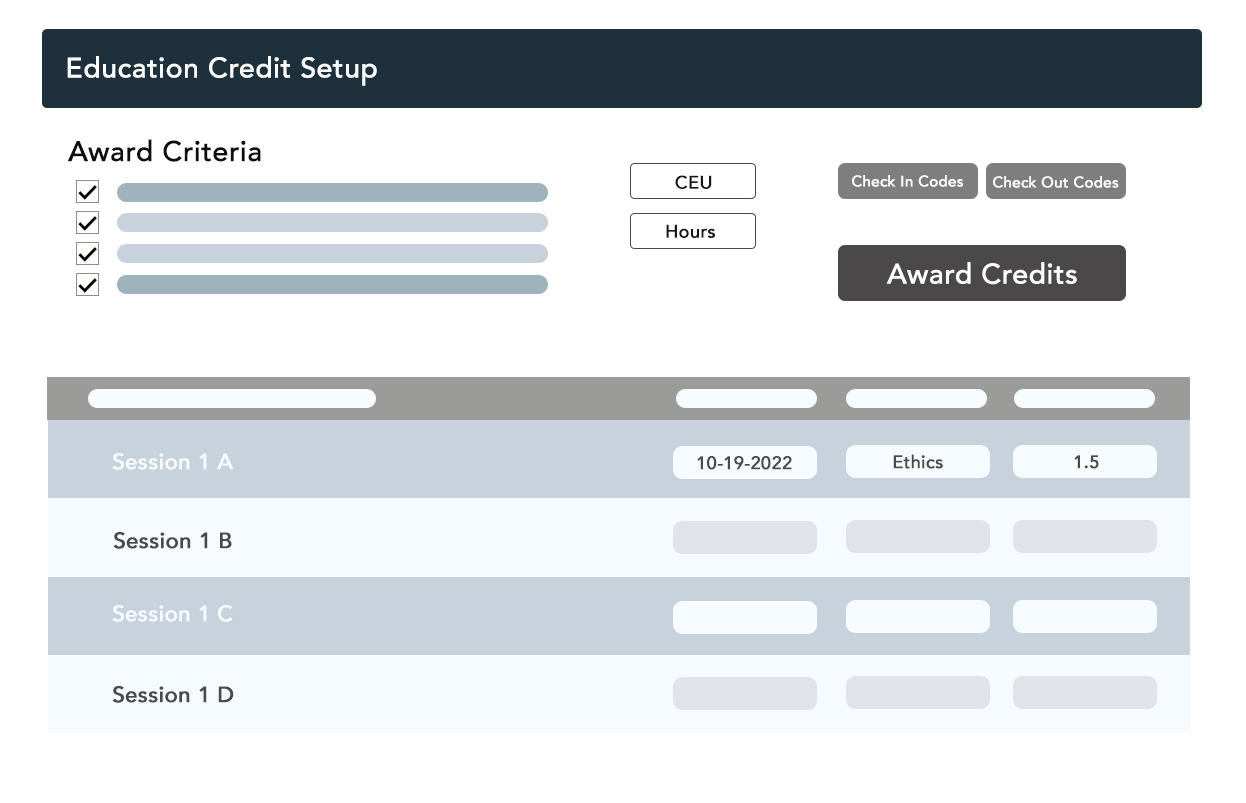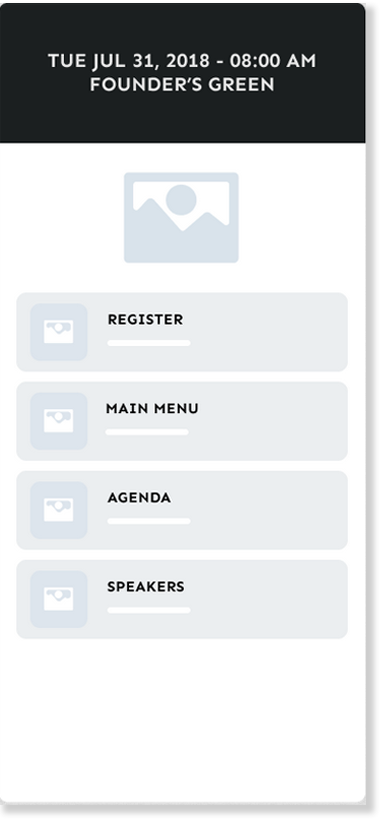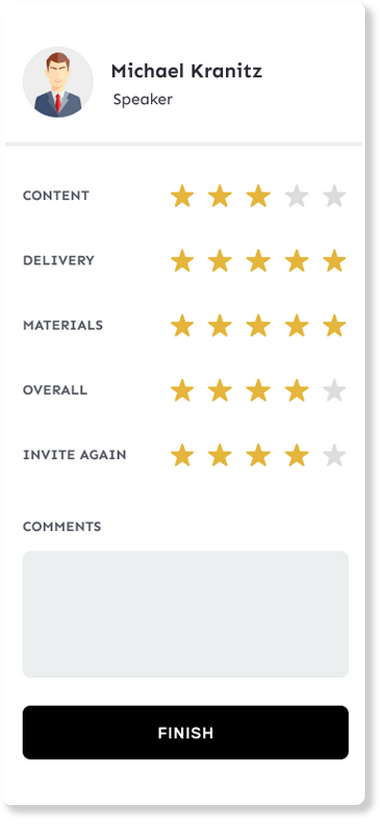 Instant Attendee Connection
Our mobile-optimized event app is included with every event and it runs on any browser, on any smart device. Attendees just tap a link in the confirmation email and they're in the app!
Communication is key to successful conferences. Create email templates, scheduled messages and event/survey invitations that automatically include critical event information, as well as reminder emails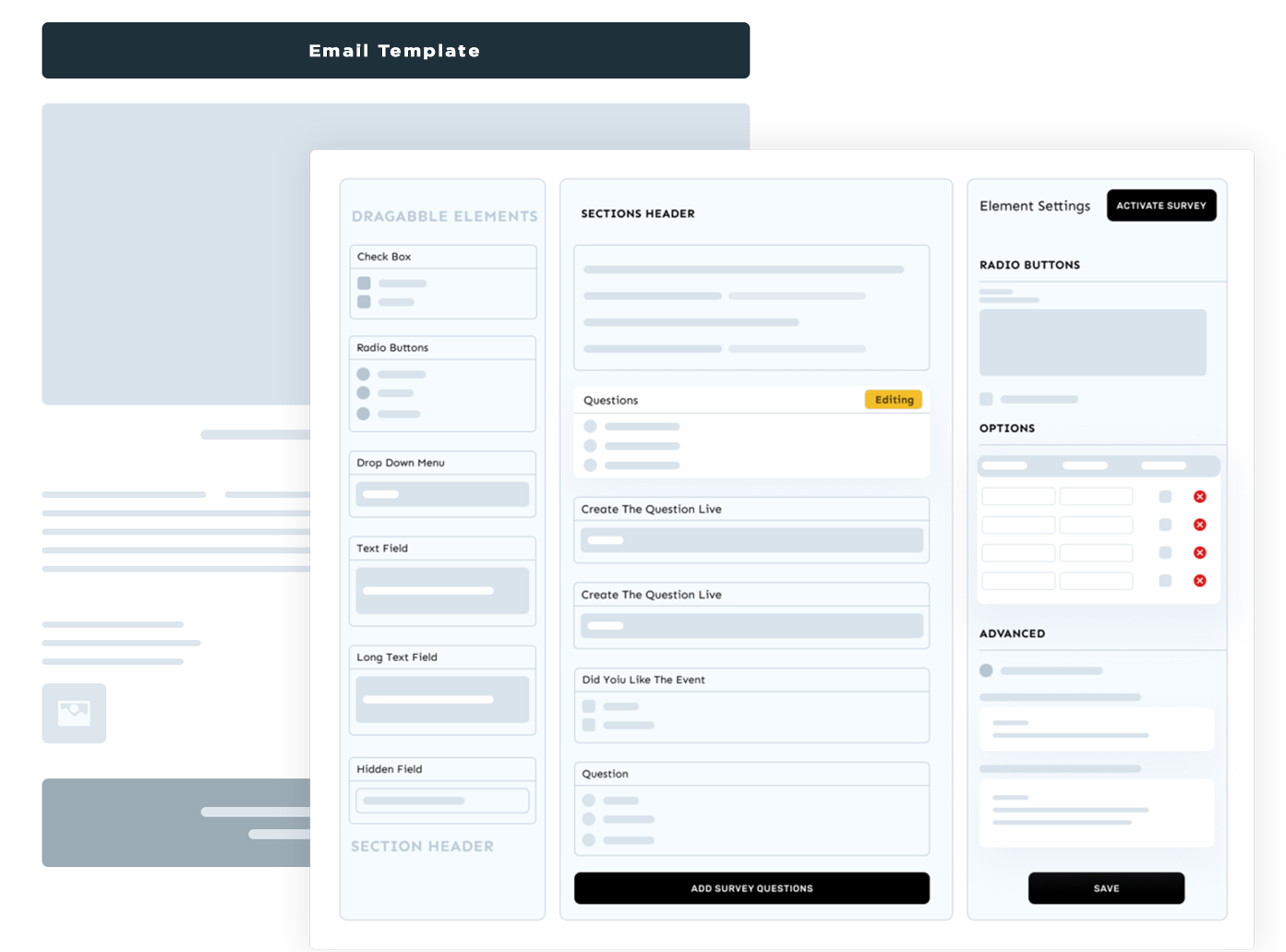 In-depth reporting provides the important information you need. Powerful customized surveys and attendance data gives you attendee lists, rating reports, badge, labels and passes, revenue reports, and built-in surveys and ratings responses